Home Healthcare Nursing Network
The revolution in clinical trials has transformed the way we deliver novel therapies, and the way patients receive their medical care. The fundamental shift to a decentralized landscape has empowered patients to make decisions about their own healthcare, such as participating in a trial in the comfort of their own home.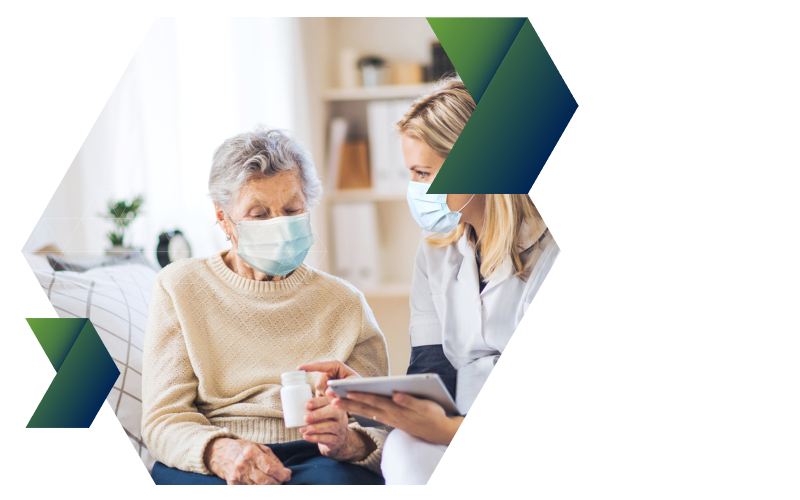 We support every aspect of the patient ecosystem with our unique blend of capabilities including home nursing, kit building, equipment supply, direct-to/from-patient shipments, drug storage and distribution with dry ice solutions, UPS Dropoff service and central pharmacy support backed by an unmatched global GMP depot network.
We have access to over 55,000 highly skilled, qualified nurses in over 69 countries to offer a frictionless service with a dedicated team to fully support your patients and study. Our integrated technology solution, Marken Apollo™, streamlines trial complexities and provides real-time monitoring to support the evolving demands of the clinical trial landscape.
We are a single-source partner who is committed to enriching the patient journey with personalized in-home solutions from clinical to commercial.
Only Marken delivers the end-to-end capabilities and expert oversight needed to seamlessly guide your program through each stage of the pharmaceutical journey. Our experts and customer service specialists are available to discuss your Home Healthcare requirements. Contact us on +1-800-627-5361 (US) or email info@marken.com
Understanding why we must adapt, continuously asking ourselves how we can change what matters is how we keep on delivering it.