Cell & Gene Control Towers
In four strategic locations across the globe, Marken's state-of-the-art monitoring facilities provide full visibility of all cell and gene therapy shipments anywhere in the world. The Cell and Gene Control Tower is Marken's latest service investment to further enhance our ability to provide flawless execution and expert support for these ultra-sensitive shipments.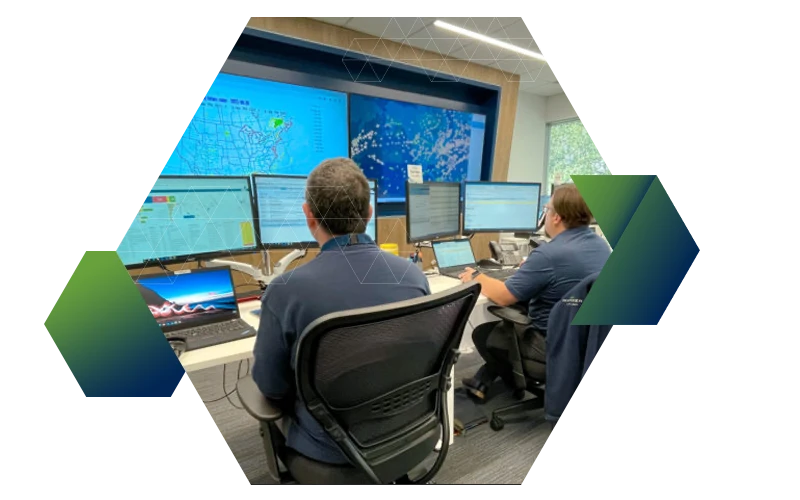 Our Cell and Gene Control Center offers 24/7/365 visibility into cell and gene therapy shipments, enabling improved chain of custody and enhanced quality control to ensure sites and patients are receiving these medicines in an efficient and timely manner.
Our dedicated staff of cell and gene supply chain experts will monitor weather, flight delays, and other potential risks to make critical path decisions and ensure flawless execution of every shipment. Combined with our global network of liquid nitrogen storage facilities and fourteen designated Centers of Excellence for cell and gene therapy logistics across the U.S., Europe, and Asia, Marken's facilities are strategically located to complete an end-to-end cell and gene therapy supply chain service for our clients.
Only Marken delivers the end-to-end capabilities and expert oversight needed to seamlessly guide your program through each stage of the pharmaceutical journey. Our experts and customer service specialists are available to discuss your cell therapy management needs. Contact us on +1-800-627-5361 (US) or email info@marken.com
Understanding why we must adapt, continuously asking ourselves how we can change what matters is how we keep on delivering it.